Watch out for this next post, it's a dooooooooozie. I present to mammal nation, Lolo Jones. Hot name. Great face. But how do you feel about your woman having Dwight Howard shoulders lite? She'll be running in London next month so I thought the least we could do is decide, Sports Hot or Hot Hot? If you vote for one thing in 2012, do so in the comments below!
The good
sometimes you gotta ride the bull
leno's still on?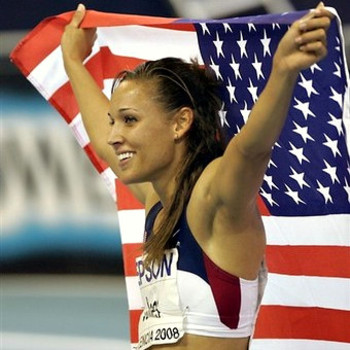 america, f yeah!
The Bad
hey editor, step into my office...
The Ugly
w t fawk!
K, Back to the Good
she's like a fast a shit rashida jones